So let's get this out of the way first.  Mozcon was an amazing conference.
The sessions were great.  In most cases they had actionable tips that we will be able to put to work for our clients starting tomorrow.  The speakers were genuine and funny, and all seemed to be passionate about the work that they are doing.  There were tips for Excel, API's and actionable link building tips.  In short, every other SEO conference has a lot to live up to (this was my first conference, but I've been to others outside of this industry, and usually it is just vendors pimping their products and experts who don't want to share their secrets).
Of course there are always things that people complain about.  It's the nature of human kind to think that nothing is ever good enough.  That being said, I'm by nature an upbeat person, which is why I want to show that all the things that people complain about actually had an upside.  In fact, I would say they ended being some of the best parts of being there! Once I've shown that all the things people were upset about were actually helpful to the overall experience I'll give you some actionable tips that will help you get more out of the conference next year.
Problem: No Wi-Fi
Benefit: Total Engagement in the Sessions
This was easily the thing that I heard people complaining about the most.  There was already something written about this here, but if there had been dependable Wi-Fi not only would I have been on Twitter checking everything in real-time, but I also would have been on Skype chat with my team, answering emails, and generally not being as directly engaged with the presentation.
Actionable Tip: Don't depend on their Wi-Fi
Bring your own hotspot.  If that is not an option, then make contingency arraignments in case the internet goes out.  Tell your team you will be unavailable during sessions, set up an auto-response for email, and if you have an actual crisis, head over to the lounge.  They had a TV set up along with working Wi-Fi so you could still listen to the sessions while you worked.  I also saw a couple people head to the lobby where the Wi-Fi appeared to be extremely dependable.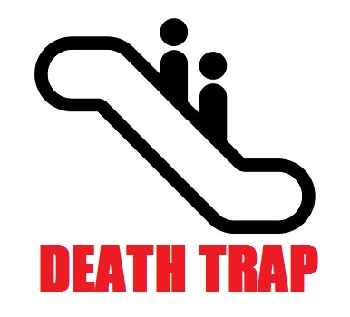 Problem: Long Lines for Escalators and Food
Benefit: Networking Opportunity
If you ended up missing out on a particular dish that you wanted, that sucks.  But if you had to wait in line for a while, it forced you to talk to the people in line with you.  I ended up making several connections that might very well lead to new business for my company, just by being friendly while waiting to eat.
Actionable Tip: Take The Stairs.
If there are a ton of people at the escalator and the elevator, then use your legs and walk quickly down the stairs.  I only did this on Wednesday because I was busy talking to the speakers (hence my waiting in line), but that day I ended up being among the first to eat, even though I was one of the last to leave the session.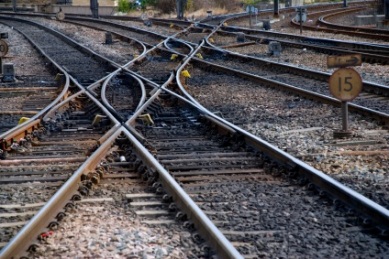 Problem: Only One Track
Benefit: Focus and Engagement
I actually didn't hear anyone complain about this, but for those who are accustomed to choosing which speaker they want to hear, I can imagine this being a perceived issue.  But in my opinion it meant that when you left the room to eat a meal or take a break, everyone was talking about the same stuff, and everyone could use it as a point of reference.  This made breaking the ice with people incredibly easy!
Actionable Tip: Pay Attention!
If there had been other tracks, I might have chosen a session that was more closely related to what we do on a regular basis than using social PPC tools to target your potential customers. Marty Weintraub ended up blowing my mind, and making me think about the possibility of using these strategies for content planning purposes!  There were a ton of other examples, but I'm keeping those to myself :P.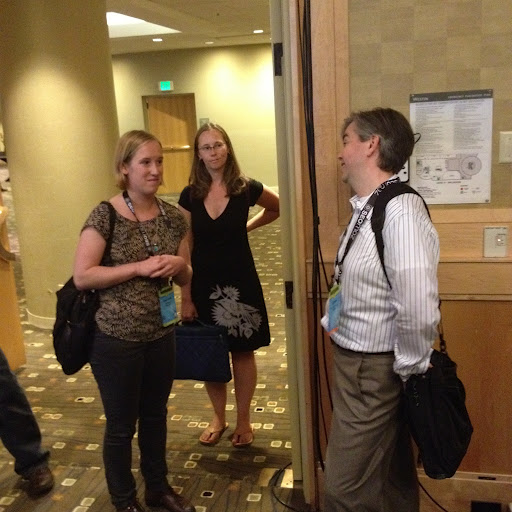 Problem: Too Many People Talking to the Speakers
Benefit: Eavesdropping
If you waited in line to talk to Rand, or Mike King or Wil Reynolds, it kinda sucked, right?  Wrong.  Just listening to the conversations that they would have with other people was super useful!  On several occasions I actually got the answer to my question; just by listening to other people talk to your celeb SEOs.
Actionable Tip: When you see two really smart people talking, just walk up and listen to them.
I had the chance to hear Marty and AJ talking to each other.  It was incredible to hear two of the most amazing people in the SEO field share ideas.  Granted, I only understood about 20% of what they said, but even that ended up making me think about a ton of other stuff that I can use. Then, approach the same experts on social media and ask a follow up question.  Since they aren't being overwhelmed by fans, you might actually get a long thought out answer and spark a friendship.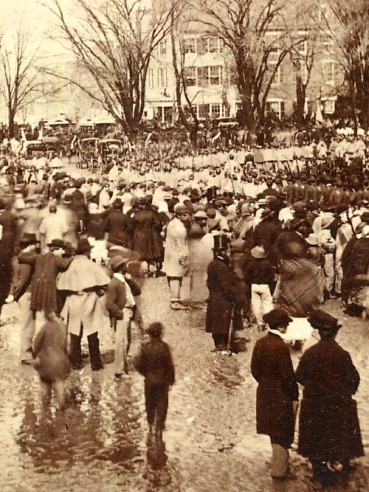 Problem: Too Many People At The Conference
Benefit: So. Much. Networking.
Being from Mexico, we know about crowds, and this was nothin'.  I met so many people, most of whom will never be a customer of mine, but just to hear others talking about search with such passion convinced me that we will not only survive the updates, but I'm now certain that those who make the leap to Inbound Marketing will thrive.  Oh, and I also ended up with a stack of business cards from people who might want to collaborate.
Actionable Tip: As an ex-Biz Dev guy, this felt like shooting fish in a barrel, so I have a list of guiding principles.  In fact, it could be its own post, but here are a couple of things you should keep in mind if you need to network at a conference like this one.
Never sit with the same people twice.
It can be very comfortable to find some people you like and eat with them at every meal, but you are missing tons of opportunities to meet new people.
Ask about what they do, and ask follow up questions.
If you spend all your time pitching yourself or your project, people won't want to talk to you.  Honestly I think I spent more time talking about other people's business than I did about mine (I hope).  Of course people are polite so they are going to ask about what you do, so be prepared.  But don't make it a point of emphasis.
Smile
Not all the time, because that would be weird.  But remember, all these people are awesome and so are you…show that that you are genuinely happy to talk to them.
Side note:  Several people who seemed interested in collaborating didn't bring business cards (or didn't want to give me their info).  When you are trying to get things done, #RCS dictates that you have to have business cards.  I highly recommend having at least two hundred on hand…I gave out over a hundred.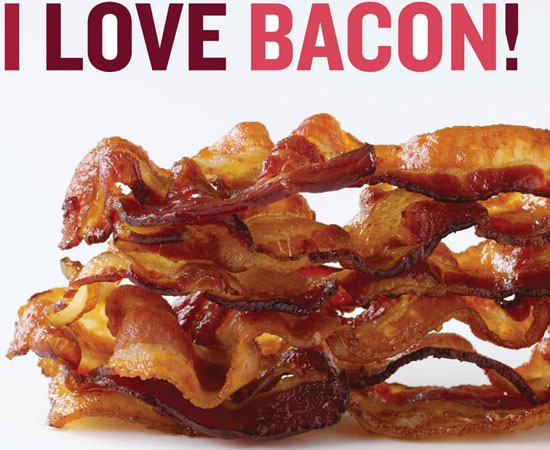 Problem: Not Enough Bacon
Benefit: NONE.
So, we understand that you guys had a ton of other things to worry about, but when you put on the first slide of the conference that there will be BACON, you have to come through.  Only one meal out of six included anything that was bacon related, and let's be real, that is not enough.  "Hey Zeph," you might say "There was Canadian Bacon on the breakfast sandwiches the first day."  Sorry guys that does not count.
Actionable Tip: Bring Your Own Bacon
In all seriousness, this is actually something for the Mozzers.  I honestly thought that the bacon theme was going to be a big part of the conference.  I was looking forward to bacon milkshakes, bacon cupcakes, and tons of other bacon related food that I had never thought of (bacon vodka anyone?).  You guys generally do such a good job on following through on your promises that we hold you to a higher standard, so we need you to step up!
Mozcon was such a great experience for me personally that I truly have no complaints (except for the bacon thing).  Everyone came through.  I may or may not get some additional work out of it (pretty sure I will), but so many other things came out of it.  I have an amazing guest posting opportunity from a presenter at the conference, Ian Lorie and Sha Menz said they had read my tweets, and I got to talk for a minute with the incredibly sweet Brittan Bright (Mike King is a lucky guy).  When it appeared that my laptop had gone missing, the whole Moz team mobilized and found it in less 10 minutes (thanks to all the team members who were involved in that.  This post literally would not exist without them).   Thanks to everyone who went out of their way to help me, including Jennifer Sable Lopez, for finding said laptop.
Thanks to Kane Jamison for liveblogging MozCon, his posts have been my go to spot for reminding myself about who said what.
Did anyone have anything else that they felt could be improved on?  What else would you like to see next year?