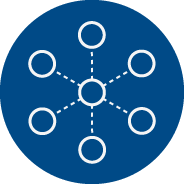 Content Strategy
Successful content marketing is grounded in a carefully planned content strategy. Our experienced team can both create new and refine existing content strategies to put brands front and center in the minds of their Hispanic target markets.
We align content initiatives with the stages of the buying cycle, creating a natural momentum that pulls your customers closer to purchase while generating links, shares and discussion in the process.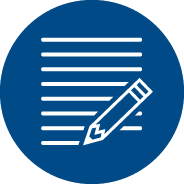 Content Creation
Creating content for a Spanish audience takes more than a good translation. We partner with your teams to develop and adapt content tailored to match the way Latin American audiences communicate.
We leverage the skills of our talented bilingual writers, editors and content creators to produce content well worth being shared, while preserving your brand's unique voice and tone throughout the process.
Whether blog posts, eBooks, infographics or video, Altura Interactive will get the right message to the right people at the right time.
Outreach & Amplification
Where other firms stop at creation, Altura Interactive believes that outreach and amplification are as critical to the content marketing process as the content itself.
Even the best content accomplishes nothing if nobody ever sees it – but reaching Spanish markets can near impossible when you don't speak the language.
We're experts at finding and contacting Spanish­speaking influencers and media outlets, offering up a compelling pitch that gets your content placed and in front of those who will benefit most.
Our tactful approach to outreach ensures you'll never get any unwanted press, either.